Experienced Technicians Providing Epson Repair Printer Solutions
At Reach Technologies, we are your one-stop shop for printer repair services and solutions. We understand the importance of keeping your business up and running, which is why we are dedicated to providing reliable and efficient printer repair services. Our experienced technicians will work tirelessly to ensure that your Epson printer is repaired quickly and efficiently so that you can get back to focusing on your business.
Comprehensive Epson Repair Printer Solutions
At Reach Technologies, we are the experts when it comes to printer repair services. We provide comprehensive solutions for a variety of printers, copiers, fax machines, and plotters. Our highly-trained service technicians are certified and experienced in providing maintenance and repair services for all types of printers and copiers. Our experienced Epson repair printer technicians are well-versed in diagnosing and repairing any printer issues, allowing you to get the most out of your device.
Our Local Office & Technicians Serve
The Entire Metro-Atlanta Area
5017 Bristol Industrial Way
Buford, Georgia, 30518
Toll Free: 800-537-0669
Our goal is to be the complete solutions
partner for our customers.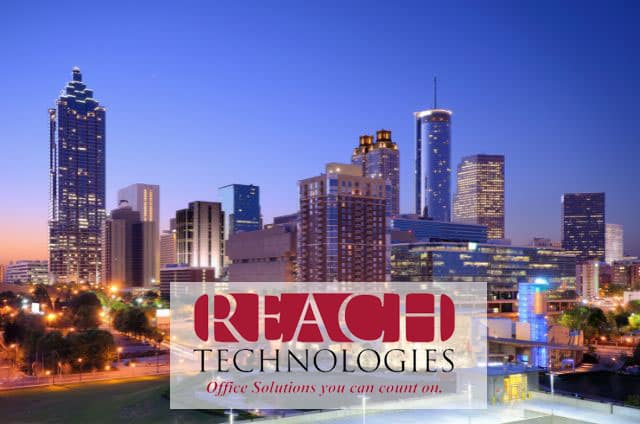 Servicing Your Epson Printer
We utilize advanced service software tools to help us track service tickets and provide expedited solutions. Our software tools are designed to help us manage and track service tickets from initial input to closure, ensuring that you get the most efficient and reliable printer repair services. With our state-of-the-art service software tools, you can rest assured that your Epson printer will be up and running in no time.
Fees for Parts and Labor
We offer service and support to many different Epson customers from coast to coast. Parts and labor are not included in the service plans we sell, but we have reasonable and competitive rates for the industry. Repairing your Epson printer will save you money and time and it's also a better solution for the environment. We bill each incident separately based on the costs of the repair and parts to remedy the problem.
Contact us at 800-537-0669 or solutions@reach-technologies.com to purchase mail equipment for your business.