It's not just large companies that rely on contract print management solutions; businesses of all sizes are turning to Managed Print Services (MPS) to save money and time. In addition to enjoying the benefits of improved control, performance and document security, managed print services can save companies up to 50% on printing costs.
Benefits of Managed Print Services for Small Business
Reduce Unexpected Expenses
Reduce Wasted Time And Resources
Improve Security
Ensure Printer Needs

Reduce Unexpected Print-Related Expenses
Monthly spending on printing can be variable, and one benefits of working with a Managed Print Services company is that you pay a predictable monthly rate for your printing. You can remove planning of unexpected office printing costs, like printers breaking down, a Managed Print Service can be just what you need.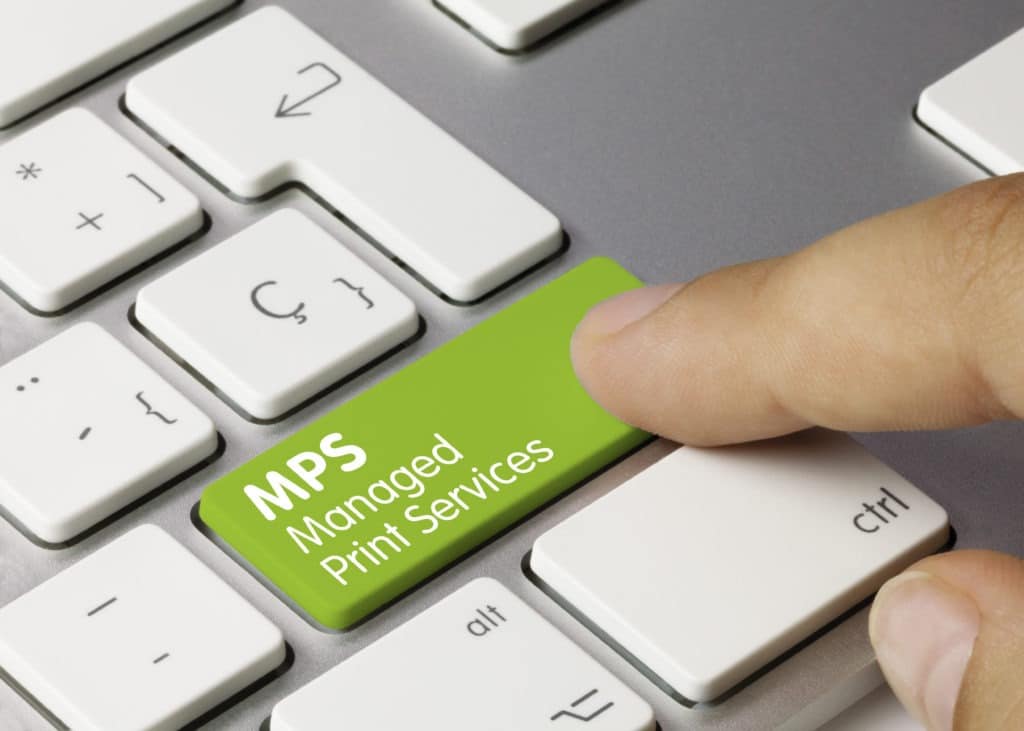 Reduce Wasted Time and Resources
From causing unnecessary downtime and time-consuming staff intervention, printing too many extra pages, to using color printing for documents that could be printed in black-and-white, there are many wasteful practices that could be costing your company thousands of dollars in lost productivity and resources each year. Managed print helps you eliminate these wasteful practices, as well as ensure you have the most optimized print environment possible. Managed Print will also help optimize workflows by monitoring your devices for issues and toner usage, and will even automatically order more when you're running low. Your employees and IT team will feel less frustrated and be more productive as they spend less time worrying about printing or trying to fix outdated or broken equipment.
Improve Security
Managed Print Services providers offer a huge improvement to your business'  devices, documents and business processes security. Print management ensure your company is up to date on associated laws and requirements, so you no longer have to worry about compliance as it relates to your printers' data security.
MPS also offers device authentication and document encryption, which prevents unauthorized access to documents and networks. Swipe-to-print technology, authorized document release and more help ensure that confidential information won't end up in the wrong hands.
Ensure Printer Needs
The needs of many office environments has changed over the past year. Some organizations have allowed a portion of their workforces to continue working remotely which has lessened the number of print jobs and the demand on company printers. Do you have too many printers? Not enough? With a Managed Print solution, you'll receive periodic assessments of your print environment to ensure it's still serving your needs.
When deemed necessary, you can consolidate your printers to include only the most efficient, updated and necessary equipment, while getting rid of outdated machines that only cost you money.