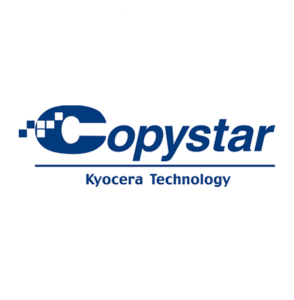 Authorized Warranty Service
The printers manufactured by Copystar/Kyocera are some of the most resilient in the modern world. Respected for the number of high-power functionalities they come with, these printers are also easy on the pocketbook. There are quite a few computer gurus who specifically love Copystar/Kyocera's intuitive printing software, which is used with the equipment to make printing a painless task.
As an authorized Copystar/Kyocera service provider, Reach Technologies supplies warrantied maintenance for most of the business's printer selection. Our operators are qualified first by the vendor, and then provided with the documents and equipment to make your unit operational in the shortest time possible. We specialize in warranty maintenance for:
Kyocera ECOSYS P Series A4 Color/BW Laser Printers
Kyocera ECOSYS M Series  A4 Multi-Function Color/BW Printers
Copystar CS 5052ci Multi-Function A3 Copiers
Copystar CS 406ci Multi-Function A4 Copiers
To learn about other Copystar/Kyocera machines we service, get in touch with us today at 800-537-0669.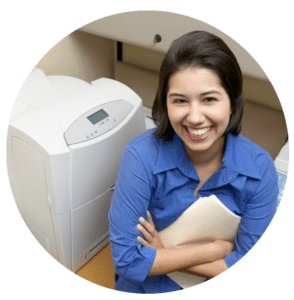 Service Plans
Copystar/Kyocera printers can't be equaled with respect to their craftsmanship. Still, as electromechanical products, they are very likely to crash sooner or later. Along with a handful of American businesses, Reach Technologies provides routine repair and/or upkeep programs for owners of Copystar/Kyocera products. These service agreements may include standard on-the-job maintenance or restoring faulty machines, which ensures your workforce always has a dependable unit to use.
So that you don't exceed your intended printer upkeep budget, Reach Technologies provides service-only, fixed rate, and per-visit maintenance programs. Call Reach now to receive a fast and free case review that will reveal which maintenance program is just right for your circumstances.
Fixed Rate Programs
Per-Visit Programs
Parts and/or Labor
Reach Technology manages Copystar/Kyocera printers either at your job location or at our own facility. Our maintenance costs some of the cheapest you'll find anywhere, and certainly cheaper than shopping for an all-new Copystar/Kyocera printer. Costs for any manual labor or repair parts are figured out independently.
To gain a little more info about the Copystar/Kyocera printers we offer authorized support for, please contact our office at 800-537-0669.