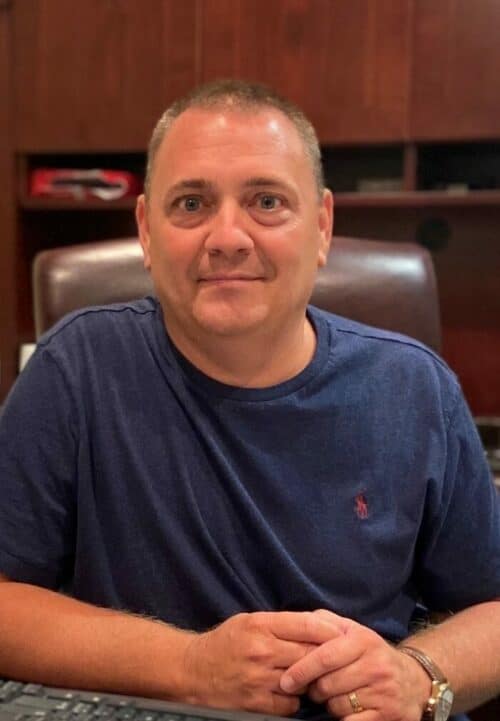 Kevin Boeckman
President & CEO
Kevin purchased Reach Technologies in 2005 bringing with him over 18 years of experience in the industry. He has grown the business by adding several different product lines to continue working on helping our customers grow. Kevin is very hands on and enjoys working with the leadership team to develop new methods for growth. He has 5 kids and coaches baseball in his spare time.
"Growing the Reach brand and helping our customers meet their business needs is my goal. I have enjoyed being a part of such an amazing culture for so many years and look forward to continuing that growth in the years to come."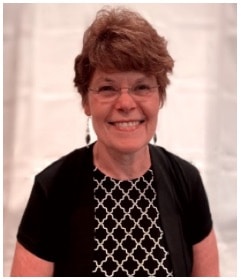 Debe Overhaug
VP, Administration
Debe's nickname is the "Queen of Paperwork".  She is responsible for making sure the Reach team understands how to use the accounting system correctly and efficiently. She is a master at looking for exceptions to rules and finding solutions for problems that don't make sense. She puts on her detective hat if there is an issue around the office and finds a way to resolve it! Debe is also responsible for Accounts Payable, including paying our vendors; Accounts Receivable reconciling our financial accounts and for the integrity, accuracy and timing of our financial statements.
"My favorite part of working for Reach Technologies is our culture – this is a 'Reach family'. We actively work at doing it right the first time. And, when that doesn't happen, we do everything we can to make it right. Bottom line is – our 'Reach family' really cares about doing a good job and we take that responsibility very seriously.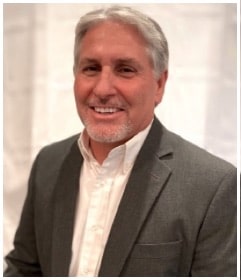 Brian Lewis
VP, Managed Print Services / Sales
Brian is the king of Managed Print Services and Hardware. He oversees our printer and copier solutions, while providing exceptional training for our staff on what's new in the industry. Brian also serves in Major Account Management to ensure everything is running smoothly with your business. If your lease is coming up, Brian knows about it. He assists with equipment lease renewals and works with our OEM Partner Program. You may receive an introduction to Brian Lewis in a meeting if Hardware and Managed Print Services are on the agenda.
"Working at Reach has allowed me to use my analytic strengths to help our customers receive a great value, while assisting our staff to deliver the same. Every day is different, and flies by at a pace hard to believe.  Being allowed to 'Conduct business with Integrity, Honesty and a commitment to do what's right in every situation,' starts at the top with our owner Kevin, and is encouraged daily to all staff.  This makes for a great work environment and customer experience!"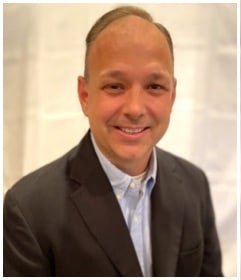 Michael Whitfield
VP, Sales and Customer Service
Michael is the Reach Technologies wizard. He joined the team back in 2008 as a sales associate and has worked his way around every department at Reach. Today, he manages and oversees our daily office supply business and website sales, along with managing the exceptional customer service team. If you got a problem, Michael and his team will solve it. They are responsible for the first interactions with customers, order processing, procurement, and invoicing.
"Our goal is to serve our customers with passion, an attention to detail, and an excellence that they will remember. I love our customers and the team atmosphere at Reach Technologies. I enjoy serving in a company that focuses on conducting business with integrity, honesty, excellence, and a commitment to do what is right for each of our customers!"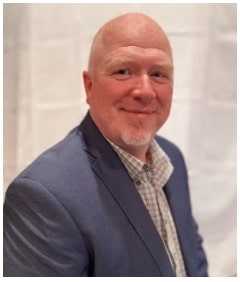 Toby Larsen
VP, Sales
Toby is a dedicated and experienced sales professional with a tenacity for promoting excellence. Toby oversees the sales department at Reach Technologies by channeling his competitive spirit to promote goals and objective company wide. Toby is an effective team builder with multiple areas of expertise within the office solutions industry. Toby is the man behind our print and promo business. He provides quotes and extensive training for the sales staff.
"I love working at Reach because of the culture which breathes integrity and going great lengths to meet our customer's needs. It begins at the top with our President and permeates throughout the entire team. The Reach employees bring a wealth of knowledge, experience, and work ethic that is second to none.  Our company has the unique ability to provide any business, no matter how small or how large, and endless aisle of products and services with expertise and resources in every category."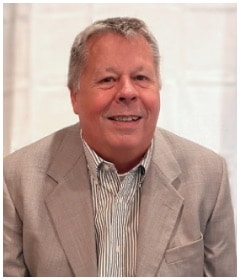 Gary Roy
EVP, Vendor Relations & Service
Gary is our products and services expert. He works directly with vendors to ensure we have access to quality products and service to provide our customers. Gary is an Account Manager and was incredibly instrumental in getting Reach Technologies through bringing on PPE products to supply to businesses. He brings over 20 years of experience working with copier/printer dealers and has extensive experience in organizational processes, measurement systems and maximizing business results. Gary also assists our service techs in making sure they have everything they need to be successful.
"The Reach family feels like an extension to my family where everyone treats one another with respect and compassion, and we all strive to provide the best customer service because without a happy customer we don't have a successful business."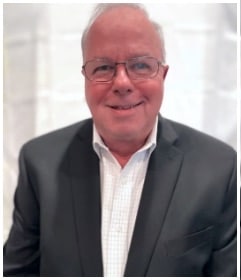 Hal Harris
VP, Information Technology
Hal is responsible for Reach's Managed IT Services and all IT Products offered on the platform. Hal keeps the wheels of Reach Technologies churning with the help of his knowledgeable and dedicated staff. He brings an immense amount of IT experience to Reach and has built the department from the ground up. Hal specializes in improving businesses through the utilization of technology. In Hal, you have a partner and a friend that is watching over your data even while you sleep.
"I love working at Reach because of the character and integrity of our management staff. Every member of our team is dedicated to serving our customers and each other. I am proud to be a part of Reach Technologies."