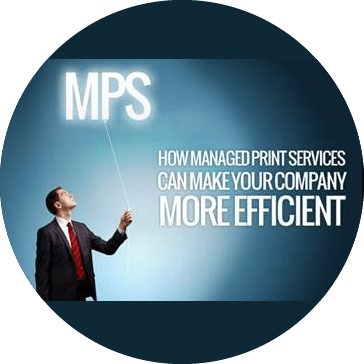 Managed Services is the proactive management of an IT (Information Technology) asset or object, by a third party typically known as an MSP, on behalf of a customer. The operative distinction that sets apart an MSP is the proactive delivery of their service, as compared to reactive IT services, which have been around for decades. While the term MSP may be somewhat generic these days, there are many types of MSPs who deliver specific services or manage specific types of customers. Some of the more common types of solutions include security, storage, desktop, server, hosting, applications, mobile device management, scanning, imagining, printing, and coping.
By "printing," we mean the total cost of managing and optimizing your printers, their output, and the people and processes that support these devices. This includes:
Pages produced by office workers, mobile workers, and production print operations
Office desktop printers, multifunction printers, copiers, scanners, fax machines, and high-volume printers
Paper, ink, toner, and other supplies and consumables
Add up the costs of "printing" and it accounts for a large chunk — as much as 15% of a business's annual spending. Through managed print services, you can outsource print management and cut costs by as much as 30%.
Reach Technologies managed print services such as hp managed print services and xerox managed print services do more than just oversee your printers. We also:
Conduct a thorough, up-front assessment to analyze your current printing infrastructure.
Monitor, manage and optimize your total print output environment, end to end, regardless of printer brand.
Provide a roadmap to reduce the number and types of printing devices and supplies while meeting the needs of your business.
Proactively identify and solve potential printing problems and replenish supplies before employees are affected.
Reduce your environmental footprint by printing less paper, consuming less energy, generating fewer greenhouse gases, and keeping waste out of landfills.
Give telecommuters and mobile workers easy and secure printing access.
Continuously monitor your printing environment and use ongoing process improvements to save you time and money.