Reach Technologies Atlanta – is an authorized service center for HP, Copystar/Kyocera, Lexmark, Brother, KIP, Oki, and Xerox.
Reach Technologies Atlanta, Georgia has a full line of office supplies, mail equipment, managed print services programs, and a copier line, and is continually expanding the technology supplies offered. By providing all of our supplies online and by establishing exceptional customer relationships, we have positioned ourselves to compete against many of the big box stores without having to pay for the brick-and-mortar real estate and thereby passing that savings onto you.
Our Local Office & Technicians Serve
The Entire Metro-Atlanta Area
5017 Bristol Industrial Way
Buford, Georgia, 30518
Toll-Free: 800-537-0669
Our goal is to be the complete solutions
partner for our customers.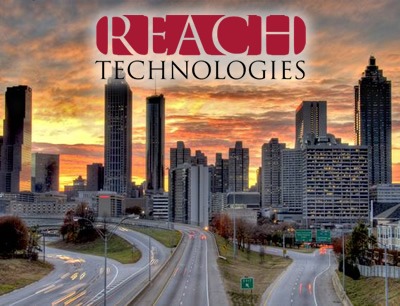 We Provide The Following Services To Businesses In Atlanta, Georgia.
HP Managed Print Services Atlanta

Toner
Repair & Service
Our service & repair engineers have over 50 years of experience with computers, laser printers, copiers, and fax machines. We provide hardware for copiers, printers, multifunction devices, faxes, scanners, plotters, etc. that are designed to meet your specific need and volume. Our service department provides corporations and businesses with trained and professional on-site technicians for printer, scanner, plotter, and fax machine repairs.
Mail Equipment for Your Business
Mailing equipment and hardware are necessary items for businesses both small and large. We offer products such as postage meters, folder inserters, address and digital printers, mail processing equipment, and mailing and shipping systems that enable your business to communicate from the first point of contact until the end.
Managed Print Services
Managed Print Services is designed to allow you to manage your entire printer fleet through a simple and secure software program. By coupling supplies, service, and monitoring; MPS uses real-time data from each network printer device to track supply levels, page counts, and trouble alerts and give you a true cost for your printing environment.
Business Solutions
Our Business Solutions Specialists and Customer Service representative bring a high level of professionalism and a strong desire to be an asset to all of our customers by showing a demonstrable benefit of having Reach Technologies as your supplier for your technology equipment, business solutions, and office supplies.
Contact Us Today For Your Printer Repair, Printer Sales, Mail Equipment, and Managed Print Services at 800-537-0669 or solutions@reach-technologies.com