Reach Technologies team of experienced technicians are familiar with the most popular brands of printers, copiers, scanners, and fax machines. We provide both national and local support so you can rely on us when you need printer support services. Our technicians are dedicated to providing fast and efficient service, so you can get your printer back up and running again in no time.
Reliable Printer Support Service
At Reach Technologies, we understand how important it is for your printer, copier, scanner, or fax machine to be running smoothly. With our reliable printer support service, you can count on us to get your machines up and going again quickly, so you can continue with your projects without delay. Our experienced technicians will work quickly to diagnose the issue and provide a solution that fits your needs.
Quality Parts
You can rest assured that we only use the highest quality parts and components when repairing your machines. All of our parts are tested to ensure they meet the same standards as the original manufacturer parts, so you can always get the best service possible. We make sure all of our repairs are done to the highest quality standards, so you can be sure your printer is running smoothly for a long time.
Professional Printer Support Process
Our software is technologically advanced and follows the repair process from the moment you submit your trouble ticket until the issue is completely resolved. It ensures that your problem doesn't get accidentally pushed aside or forgotten about. We also keep track of the problem, what we've tried to do, and when the issue is fixed and no longer needs our services for that specific ticket.
Our Local Office & Technicians Serve
Jacksonville Florida
11222 St. Johns Industrial Parkway N
Suite 7
Jacksonville, FL 32246
Toll-Free: 904-221-6201
Our goal is to be the complete solutions
partner for our customers.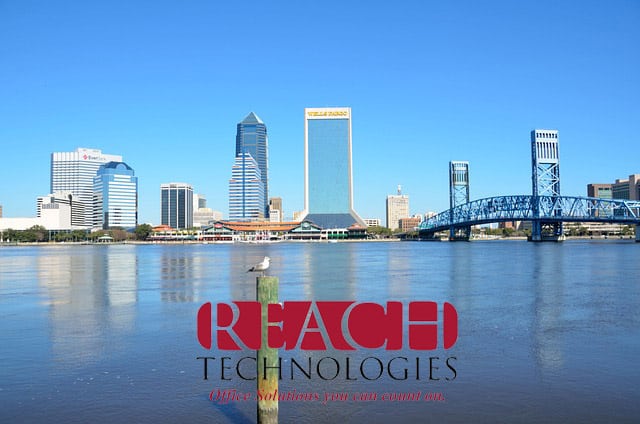 We prioritize communication with our customers by providing regular printer support updates on the status of their ticket. We promptly inform you when our technicians start working on the issue and keep you in the loop when we dispatch a technician to your location. You can have peace of mind knowing that you won't be left in the dark about the progress of repairing your printer, copier, or scanner. Our vehicles are stocked with the necessary parts to resolve your issue on the first visit, so we include an estimated time of arrival and travel to ensure a speedy resolution.
We are an authorized retailer of most major brands of printers, scanners, copiers, and fax machines including HP, Xerox, Lexmark, KIP, Brother, and Copystar/Kyocera. Our extensive knowledge of these machines makes us able to fix your problem without complications or hold-ups that damage your productivity.
Our number one focus and goal is to provide service to get your equipment back in operational shape as soon as possible, and ideally, at our first and only visit. We pride ourselves on having excellent customer service skills. Don't wait any longer.
If you're ready to lighten your workload and give MPS a try, call us today at 800-537-0669. Our managed print services can help make your business more efficient, cut costs, and allow your staff to focus on other important tasks.