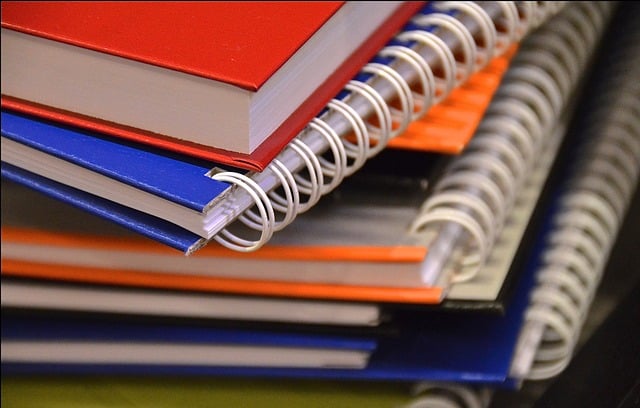 Today, customers attending mail equipment sales often search for diverse types of office machines. One of the most useful tools supplies an extra source of revenue for some businesses. Binding equipment enables firms to generate professionally bound reports, catalogues, and books.
A wide array of binding equipment exists today. The tools and machines in this category cover variable pricing spectrums. While book binding equipment tends to cost thousands of dollars, the tools for binding reports and catalogues often requires an investment of well under $500. Typically, automated and mass-production binding machines command higher prices than smaller units intended for sporadic production purposes. Consider just a few of the leading varieties of this equipment available in the North American commercial marketplace:
Plastic Spiral Coil Binding Tools: Businesses sometimes invest in plastic spiral coil binding technologies. This equipment permits the inexpensive generation of notebooks, for instance. Buyers may select manual or electric tools to facilitate this type of document binding. Prices range from around $30 for a pair of cutting and coiling crimpers to upwards of $1,200 for a mechanized unit.
Comb Binding Equipment: Securing quarterly reports with plastic combs remains a recurring mailroom assignment in some firms. Both manual and electric office comb binding machines enjoy popularity today. Expect to pay between $50 and $1,500.
Wire Binding Equipment: Mailroom managers may also create long lasting notebooks and bound files using metal coils in a binding system. The investment for this type of new equipment ranges from approximately $250 to around $2,000.
Combo Binders: Some companies market devices capable of supplying combined binding formats. For example, machines sometimes combine wire and comb binding, or coil and wire binding formats. This equipment tends to cost more than single-system technologies.
Thermal Binding Machines: The fastest permanent binding method uses pre-treated covers. When heated, they will wrap around pages securely to form a permanent binder. Prices typically range from $150 to well over $5,000 for these systems.
Electric Punches: A top quality electric punch often facilitates document binding. Prices vary between $500 to over $5,000.
Hard Cover Binding Machines: Upgrading a thermal binding machine permits hard cover (book) binding. Prices begin around $150 to over $2,000 for this upgrade.
Automatic Binding Equipment: These high-speed binding machines may cost $20,000 to $50,000 (depending upon size and page volume).