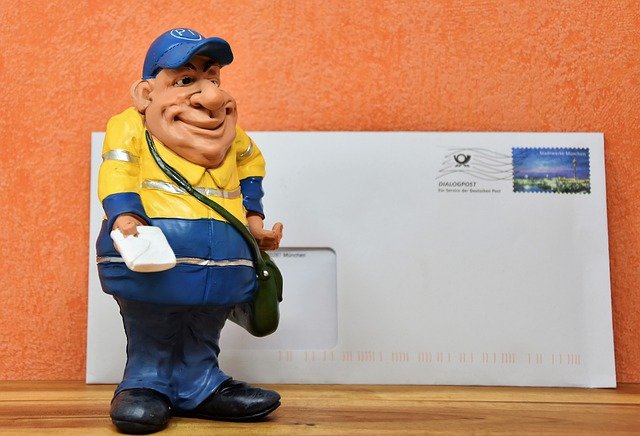 Enterprises attending mail equipment sales cultivate talented work forces. Ensuring the timely delivery of letters and packages often requires both ingenuity and determination. Quite a few famous figures in the United States have worked to help process and deliver mail, for example.
Politicians
Benjamin Franklin, Abraham Lincoln, Harry Truman, and Adlai Stevenson all at one time served as Postmasters or Assistant Postmasters. When future President Truman received a Congressional appointment as the Postmaster of Grandview, Missouri in 1914, he reportedly turned over the position (and the $530 annual salary that went along with the office) to the impoverished widow of a Civil War veteran. Ella Hall managed the Grandview post office for him.
Celebrities
Celebrities have sometimes worked in mail delivery, too. Typically, they filled jobs in mailrooms before gaining fame. Just consider some well known individuals who worked in this field:
Bing Crosby (1903-1977)
The late singer and actor Bing Crosby worked briefly as a substitute and regular postal clerk. He helped customers mail letters in Spokane, Washington in 1921.
Conrad Hilton, Sr. (1887-1979)
Before he became a millionaire, 23-year old future hotel magnate Conrad Hilton served as the Postmaster of his home town of San Antonio, New Mexico. He held this position between 1910 and 1911.
Sherman Hemsley (1938-2012)
The star of The Jeffersons and Amen spent several years working in mailrooms in Philadelphia and New York City during the 1960s. He used his position as a postal clerk to support himself while he auditioned for roles on Broadway early in his acting career.
Charles Lindbergh (1902-1974)
The daring aviator Charles Lindbergh successfully won a contract to deliver air mail for the U.S. government between Chicago and St. Louis during 1926 and 1927. He flew a de Haviland DH-4 (a biplane day bomber from the WWI Era) along the air route, with stops at airfields in Springfield and Peoria.
John Prine (1946-2020)
Between 1964 and 1969, singer and songwriter John Prine worked as a letter carrier in Maywood, Illinois.
Walt Disney (1901-1966)
During 1918 and 1919, the man who would later help bring a host of beloved animated characters to movie screens found employment as a substitute letter carrier in Chicago and a temporary Christmas mailroom worker in Kansas City.