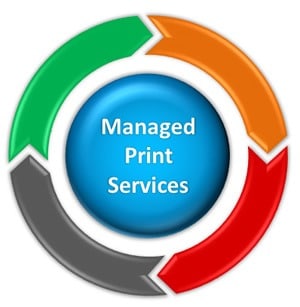 The advantages of managed print services ("MPS") convinced leaders in a variety of industries to embrace this technology during the past decade. Numerous insurance companies now rely on this innovative solution, for example. It appears likely this technology will continue impacting insurers of all sizes during coming years.
No Substitute For Excellent Customer Service
An insightful editorial by Dan Epstein in The Insurance Journal this summer noted Artificial Intelligence and other recent tech capabilities alone cannot replace superb customer service within the insurance industry. He suggested the ability to increase customer satisfaction and assist firms in lowering costs ultimately will control the adoption of trendy technologies. Currently, in order to remain competitive, many insurance companies actively hunt for ways to streamline their operations and serve customers more effectively.
An Intelligent Use of Technology
Perhaps it should surprise no one the use of MPS continues to spread within the industry. This cost-effective way to track the use of printers assists many insurance firms in optimizing the efficiency of their daily operations. Using this technology reduces unnecessary duplicative printing. It also saves money, boosts security, and benefits the environment by conserving the use of paper and printing supplies and enabling managers to track the reproduction of documents more accurately. All of these goals appeal to insurance company leaders seeking to furnish a high level of service to their clients.
An Important Illustration
To fully appreciate how significantly MPS benefits an insured group of clients, simply consider the recent move towards electronic proof of insurance ("PoI"). Whether or not a driver may furnish electronic proof of insurance to law enforcement officers and regulatory agencies in the United States ultimately hinges upon state law. Yet reportedly, as of December, 2020, the District of Columbia and 49 states authorized this use of technology.
Key Advantages
While electronic PoI does not necessarily equate with MPS use, insurance companies who do rely on managed printing may seamlessly integrate electronic proof of insurance capabilities into their corporate systems. Utilizing MPS enables insurers to track printed Proof of Insurance cards issued to clients seamlessly. It saves money by avoiding duplicative printing, ultimately helping to lower insurance costs. Insurers replace paper files with readily available, secure, PDF documents. They save paper, ink, postage, and labor costs while enhancing customer convenience!