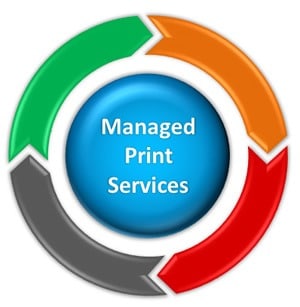 Today, people frequently think of large companies when they consider customers seeking managed print services ("MPS"). The use of this increasingly popular technology helps streamline printing within many large organizations. Yet did you know, today MPS also appeals to municipalities and state agencies, too? This brief article explores some of the biggest benefits these customers receive by contracting for this service.
Cities And MPS: An Illustration
The City of Apache Junction, Arizona exemplifies a municipal government that has discovered benefits in using managed printing on a local level. In late July, 2019, the Apache Junction City Council voted to approve an agreement to purchase copiers and receive MPS services. The City had previously entered into a three-year contract in 2016. The recent vote extended that agreement by one year.
The Benefits of MPS For City Governments And State Agencies
The use of managed printing offers important advantages for local and state governments. Some of these benefits include:
Increased productivity;
Decreased costs;
Tighter security.
Automating Printing Processes Assists Government Entities
Today, city managers and agency administrators usually face budgetary constraints. By automating aspects of printer use, civic leaders inject greater efficiency into the daily operations of busy government offices. They often gain improved accountability for expenditures on printers and printing supplies, also.
This combination of pluses pleases everyone concerned about controlling operational costs. For a variety of reasons, MPS appears poised to enjoy widespread acceptance by both local and state entities in the near future. Reducing duplicative printing services helps many offices decrease their overhead, offering welcome relief to busy agencies struggling to operate within limited budgets.
The Future of MPS Services in The Public Sector
To date, many local and state agencies in the USA have adopted MPS sporadically, on a case-by-case basis. While educational institutions sometimes enter into agreements for this service via compacts, such as The Midwestern Higher Education Compact, individual municipalities and state agencies tend to request bids independently. Considerable latitude exists for growth within this potentially large marketplace during the next few years.