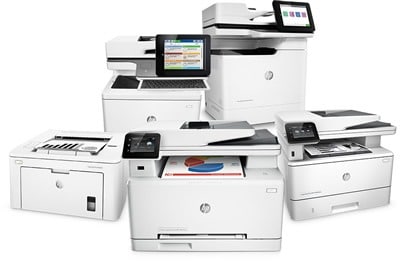 Today, businesses frequently maintain contracts to obtain printer repair and service. This valuable equipment plays an important role in numerous workplaces. Obtaining essential maintenance often constitutes a necessary commercial expense.
Yet industry experts note that in some situations, a company may discover benefits in replacing a damaged printer. When do customers obtain advantages in purchasing this equipment in lieu of ordering printer repair services? Five circumstances in particular may prompt managers to consider taking this step:
One: A Printer Manufacturer No Longer Supplies Customer Support
From time to time, manufacturing firms close their doors. In this situation, a failed company's customers may experience challenges obtaining an adequate level of support and assistance. This problem arises in many industries, including the office equipment manufacturing sector.
Two: Current Repair Costs Exceed Replacement Costs
Another reason to consider replacing a printer or copier involves rising repair costs. If an aging unit experiences frequent breakdowns or if a particular repair requires the replacement of very expensive components, it may prove more cost-effective to simply purchase a new printer. Consulting with a skilled repairer about this issue usually proves helpful.
Three: The Rising Cost of Printer Supplies Makes Replacement an Attractive Option
In certain situations, older printers may require the use of expensive supplies, such as specific types of ink cartridges. If the cost of purchasing these materials rises significantly, managers may opt instead to simply select a new, more efficient, printer.
Four: Repairs Impose Extended Delays
Another reason a customer may choose to replace a damaged printer concerns scheduling. If an essential repair results in extended "down time", a business may decide replacing a vintage printer with a brand new unit simply proves more cost-effective. This situation sometimes arises when a repair firm lacks current replacement parts for a very old model and needs to custom order components, for example.
Five: Investing in New Technology Proves More Appealing Than Repairing an Aging Printer
Today, one of the most popular reasons to consider replacing an aging printer concerns advances in printing technologies. Sometimes newer equipment supplies useful in-demand capabilities. A business that relies extensively upon printing services may decide to forego the expense of fixing a damaged printer in order to invest in state-of-the-art technology.