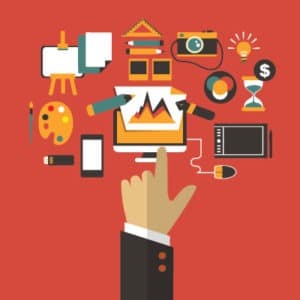 A managed print service is an option for businesses to streamline their printing devices including copiers, printers, scanners, and fax machines. Putting all these devices together saves money, creates less waste, and makes your business operations more efficient. Here are seven ways that you can benefit from a Managed Print Service.
Evaluate your needs
An in-house IT department ensures your devices all work together but is troubleshooting and maintaining printers really what you want them to do? A managed print service has the knowledge and resources to maintain your equipment and know which ones work best for you.
Reduce individual devices
Individual printers hooked to one computer are inefficient and only service, one user. They also require new ink cartridges on a regular basis, which can be pricey and create complicated inventory calculations.
Placement
Putting your equipment in a central location makes them easier to access and improves efficiency in the workplace. Employees are more productive when using a centrally located machine since they don't have to walk to a printer on the opposite side of the building from them or to a different floor.
Supply delivery
Buying toner and replacement cartridges is a hassle, especially if you discover that you're out when a critical deadline approaches. A service monitors your devices and automatically ships supplies when you get low.
Replace old devices
Old devices are inefficient, costly, and likely to break down at the most inconvenient times. Specialists can look at your specific needs and offer an optimal solution to maximize efficiency and reduce waste.
Increase reliability
Using an MPS instead of handling your printing needs yourself reduces your maintenance costs because they are there to fix problems when they come up. You aren't plagued with random downtime.
Mobile and remote printing
Offering mobile and remote printing options allows your employees to be more productive since they can work when they're not physically in the office. They can send the document right to the printer to allow other employees to view them right away and save time and effort.
Companies specializing in managed print services examine the needs of your business and create a logical solution to reduce your in-house workload, freeing up your employee's time and other valuable resources for other more critical tasks.