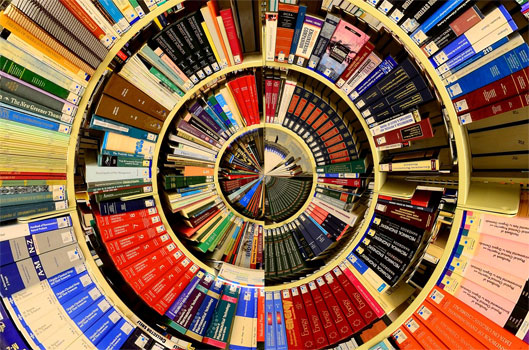 Today, managed print services ("MPS") help numerous private businesses, government agencies, and educational institutions slash printing costs. Could this technology also assist financially struggling public libraries? By enabling administrators to identify the uses of printing assets and eliminate waste and duplication, this service holds the potential to help streamline the operations of public libraries in the future.
Public Libraries Encounter Funding Challenges
Public libraries hold an important place in civic life. In the United States, patrons have used "membership" libraries since 1731. As early as 1833, Peterborough, New Hampshire constructed a completely tax supported community library. Industrialist Andrew Carnegie greatly assisted the proliferation of public libraries, generously donating $42 million to construct 1,689 of these institutions in the USA during the period between 1881 and 1917.
During recent years, libraries kept pace with rapid advances in computing technology by augmenting their digital collections. Today, most offer WiFi services, Internet access, and accessible public meeting rooms. Some systems in Wisconsin recently sought to cut or abolish late fees in order to encourage wider use (a change that does eliminate a source of revenue). Library systems also typically utilize printers and copiers extensively.
How MPS Might Benefit Libraries?
The development of high tech public libraries does not end the need for financial support, of course. Library boards may discover advantages in finding constructive ways to reduce expenditures while developing additional revenue streams. In this respect, MPS might prove very helpful!
Managed printing identifies the printers and copiers utilized most frequently in every location within a system. It assists administrators in preventing misuse and waste. This technology might enable public libraries to charge patrons for printing services more cost-effectively. It would also help ensure public copying stations remain in good operating condition by alerting employees to the need to re-stock essential supplies in time to prevent unwanted "down" time. It might even allow libraries to purchase expensive printing supplies in bulk to take better advantage of economies of scale.
A Useful Technology
MPS helps clients cut printing expenses and optimize customer satisfaction. Should more public libraries explore this useful service? Although the technologies used by public libraries continue to change, these institutions remain vitally important to communities around the nation. While libraries apparently have not yet adopted MPS in large numbers, perhaps in the near future, library boards will discover value in implementing this change.