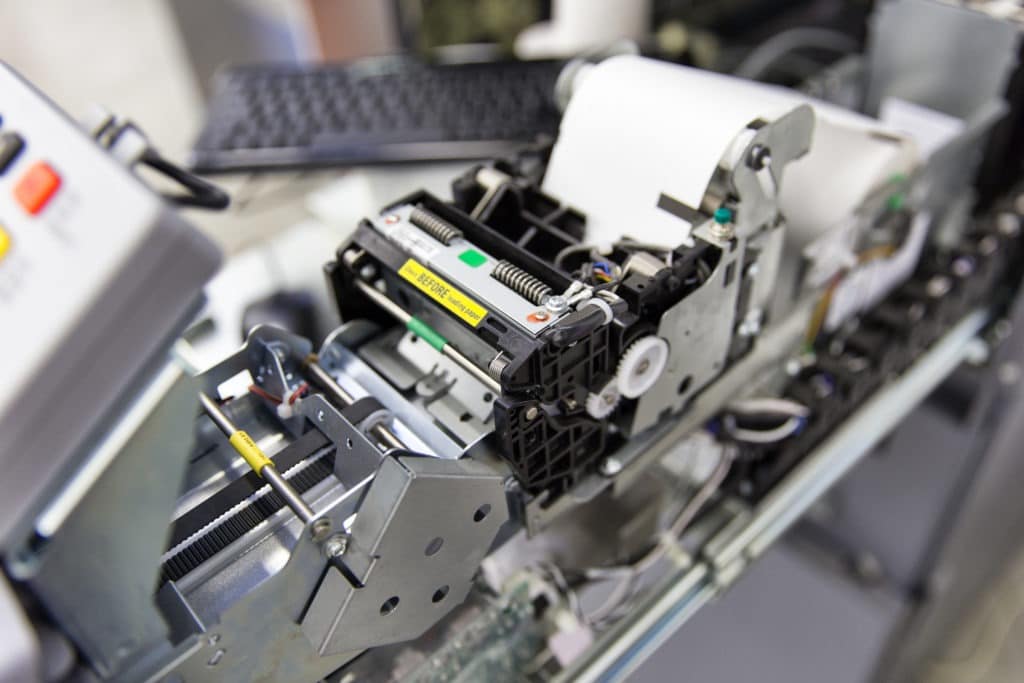 Managers who value printer repair and service discover benefits in obtaining regular maintenance assistance. This important step helps prevent some avoidable office equipment breakdowns. Consider just three excellent reasons to schedule routine maintenance for your business printer or copier:
One: Maintenance Technicians Routinely Perform Cleaning And Parts Replacement
First, during a service call to help maintain a business printer, a technician typically supplies essential cleaning and parts replacement. Most machines require at least some upkeep over the course of time. Yet caring for delicate equipment may require specialized expertise.
For instance, sometimes a company may not choose to train a designated staff member in detailed copier or printer maintenance procedures. Contacting a dependable repair service instead offers assistance with necessary yet challenging procedures, like periodically re-aligning inkjet cartridges, cleaning scanners, or replacing heavily worn parts. Repair firms routinely stock some replacement components for the most popular brands they service.
Two: Ensure New Supplies Conform With Manufacturer Specifications
Second, over the course of time, printer manufacturers sometimes cease producing specific models of office equipment. In some circumstances, these firms go out of business. Their customers may need to find suitable new replacement supplies for vintage printers. Knowledgeable repair companies sometimes furnish valuable maintenance assistance in these cases.
For example, the repairer may research supply replacement options for specific brands. This important service potentially allows customers to keep even unsupported printing equipment in a usable, productive condition for months or years. Individual circumstances and supply needs vary, of course.
Three: Obtain Assistance Updating Printer Software
Third, office technology today frequently undergoes important improvements. As new goods and services become available, reputable printer equipment manufacturers sometimes update printer support software. For instance, the company may contract with a software company to produce new drivers to address software glitches or fix security vulnerabilities.
Customers who do not follow the latest market trends in this field may not realize this type of support assistance even exists. By scheduling regular printer and copier maintenance, they obtain expert help updating products (and any support software). This valuable service may prove especially important when a new company acquires a printer manufacturer without obtaining a comprehensive listing of the firm's previous sales. Printer repair technicians sometimes perform a valuable role as liaisons between customers and manufacturers in this situation.