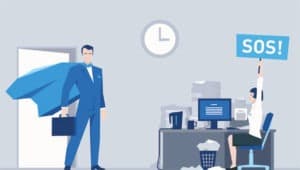 When you run a business, whether it is small or large, your printer and copier is an essential piece of equipment. It's important for your daily obligations and communications. When you need copier repair services, it can hold up everything and put you behind schedule. You need a go-to repair team you can count on when you run into trouble. Take the following tips as you search for a repair service company to meet your needs.
You Need Speedy Service
Your copier and printer service company needs to respond quickly when you are facing a problem with your machine. If you don't get a call or email from your repair representative within a half hour of your request, you should look for a new maintenance company. Expect your repair technician to show up within a two-hour window after you ask for help. Your business may grind to a halt when your copier and printer is down. The faster your service response, the better.
Choose Someone Who Will Help You to Solve Small Problems before they become Big Problems
Your copier and printer repair representatives should be excellent at troubleshooting. You may be able to resolve small issues over the phone without a need for a service call. You should feel like you can call your service representatives any time with any issue. If they can't resolve your problem by leading you through the process step by step, they should be all too willing to accommodate you with a service call. Your service representative should be on the ball, able to multi-task as problems are cut down to size.
Regular Maintenance is a Must
Your copier and printer repair team should take care of your equipment throughout the year, not only when there is a problem. Routine maintenance is key in keeping your equipment in top form. You'll have fewer breakdowns and outages when parts are replaced proactively. You can schedule your maintenance and routine repair visits before or after normal business hours to make sure everything is up and running when you need it most. Your copier and printer repair technician should keep you fully stocked with toner so you are set in between visits. When you have an attentive and courteous repair technician, you'll find that your copier and printer service visits can be hassle-free. Do your homework, choose wisely, and you'll manage your equipment much more efficiently.