Xerox is a well-established company with a reputation for reliability and durability. Their product line includes a substantial amount of benefits that make them an excellent solution for any office. Information technology technicians know Xerox and have faith that the system works well. Xerox conveniently fine-tunes its printer software to make printing simple from the moment you decide to print until you have the finished document in your hand.
Our Local Office & Technicians Serve
The Entire Metro-Atlanta Area
5017 Bristol Industrial Way
Buford, Georgia, 30518
Toll-Free: 800-537-0669
Our goal is to be the complete solutions
partner for our customers.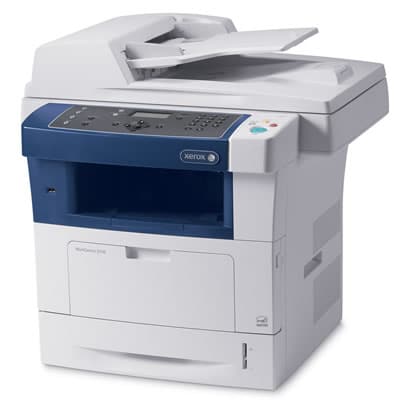 We are focused on Xerox printers for sale and Xerox managed print services in Atlanta to our customers. We know how to configure their printers and fine-tune the settings to suit your needs. We also evaluate your unique needs as a business and will guide you to the right model.
Some of the Xerox printing solutions we sell are:
Xerox Phaser Series Multi-Function Devices and Printers
Xerox Black and White or Color Printers
Xerox ColorCube Series Printers
Xerox Managed Print Services Support and Maintenance
Even the most reliable makes and models can fail at some point. Electronics aren't perfect, and things can go wrong. Our company works with other companies all across the country that not only specialize in selling printers and copiers but offer repair and maintenance plans as well. The wide range of services allows Xerox to focus on making and improving the machines. Our plans offer solutions for broken models as well as general maintenance and upkeep necessary to keep your printer in optimal running condition.
We can help keep printer upkeep costs fit in your budget by offering a variety of flexible plans to fit your unique and individual circumstances. Contact us whenever it is convenient for you to receive a customized consultation to determine which of our three plans suits you best.
We offer the following plans to our customers:
Fixed fee plans
Plans based on usage
Maintenance only plans
Cost for Parts and Labor
We offer the option of working on your machine both at our office or right at your job site if it is a more convenient option for you. Our prices are competitive and fit comfortably within your budget. Repairing your Xerox printer instead of replacing it saves a significant sum of money and is better for the environment. The costs for parts and labor are calculated on an individual basis and are very reasonable so they fit into your budget.
Contact us for Xerox Managed Print Services and Xerox Printer Sales Atlanta at 800-537-0669 or solutions@reach-technologies.com so our team can guide you on the best Xerox Managed Print Services Atlanta has to offer.