Xerox Printer Services and Repair in Atlanta
Warranty Services
When it comes to printers, it's not a surprise that Xerox retains its reputation for reliable and long-lasting models. They are strategically priced to make them affordable so they fit into your budget even with their technologically advanced capabilities. The simplicity allows you to print any job you need without a hassle.
Our Local Office & Technicians Serve
The Entire Metro-Atlanta Area
5017 Bristol Industrial Way
Buford, Georgia, 30518
Toll-Free: 800-537-0669
Our goal is to be the complete solutions
partner for our customers.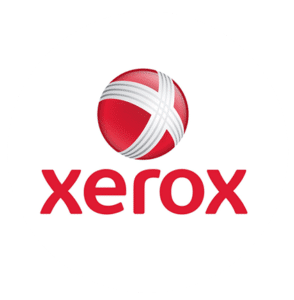 We are an authorized retailer of Xerox printers and our team is educated on their features, setup, and all the ins and outs of the equipment. Our employees have a multitude of resources including professional training from Xerox, manuals, and hands-on experience with the brand. We're proud to send our technicians out for repair services and know that they will get your printer back into operational shape so you can get back to work.
Our warranty services cover the following printer models:
Xerox Multifunction WorkCentre Printing Solutions
Xerox B&W and Color Phaser Printing Systems
Xerox ColorQube Printing Systems
Contracts for Service
Even though Xerox has a reputation for reliability and creating durable products, printers are electronics and can fail, especially after prolonged or heavy use. We've created connections with other Xerox printer repair Atlanta businesses and services and with others all across the globe. Repairing, instead of replacing, your Xerox printer is better for the environment. Since we focus on repairing devices, Xerox can put its resources and energy into creating new products. Our services include fixing broken machines and/or performing preventative maintenance and upkeep.
You might think purchasing a service contract is out of your company's budget, but we offer a variety of different plans to suit your financial situation.
Our options for service and support include:
Maintenance only
In-depth plans with an approved use-based agreement
Flat fee plans for full coverage and support
Fees for Parts and Labor
We offer service and support to many different Xerox customers from coast to coast. Parts and labor are not included in the service plans we sell, but we have reasonable and competitive rates for the industry. Repairing your equipment will save you money and time and it's also a better solution for the environment. We bill each incident separately based on the costs of the repair and parts to remedy the problem.
Contact us at 800-537-0669 or solutions@reach-technologies.com now for your Atlanta Xerox Printer Repair & Service.