Invest in Quality with Our Range of Epson Printer Sales
Epson printers are a range of inkjet, laser, and dot matrix printers manufactured by a Japanese electronics company. Epson inkjet printers use Micro Piezo technology for high-quality prints with sharp details and vibrant colors. Laser printers use precision toner technology for sharp, detailed prints at high speed. Dot matrix printers create characters visible on multiple pages using pins to strike an ink ribbon.
Compatible with various operating systems and offering wireless connectivity options, these printers are convenient to use from anywhere. Epson's individual ink cartridges can be replaced individually to save money and they provide additional features such as automatic document feeders and borderless printing.
Unbeatable Quality of Epson Printer Sales
Our range of Epson Printer Sales offers unbeatable quality and performance. Whether you're looking to print large-scale posters or high-quality photographs, our Epson Printer range is perfect for getting the job done quickly and efficiently. With advanced technology and top-of-the-range features, you'll be able to achieve professional results each and every time.
Our Epson Printer range is built to last, with durable and reliable components that are designed to withstand the everyday wear and tear of a busy office. With a range of models available, you can choose the perfect printer for your business needs and get the job done faster and better.
Our Local Office & Technicians Serve
The Entire Metro-Atlanta Area
5017 Bristol Industrial Way
Buford, Georgia, 30518
Toll Free: 800-537-0669
Our goal is to be the complete solutions
partner for our customers.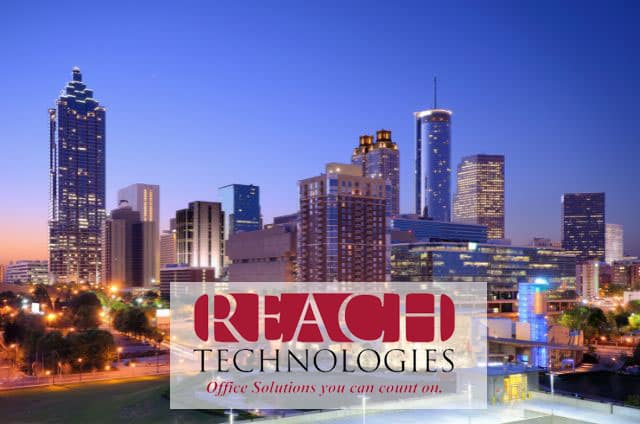 Expert Support of Services & Maintenance Plan
When you invest in an Epson Printer from us, you'll get access to our expert support team. Our team is available to answer questions, provide advice, and help troubleshoot any issues you may have. With experienced technicians available, you can get the help you need to keep your printer running smoothly and efficiently.
We offer different plans to accommodate your needs and budget because we realize how important it is to be flexible for our customers. Contact us for a consultation to determine which of our plans will suit your operations the best. We offer the following plans:
Maintenance only
Fixed fee plans
Usage-based plans
Contact us at 800-537-0669 or solutions@reach-technologies.com to purchase mail equipment for your business.