Managed Print Services Atlanta
Managed services are a way to handle the information technology portion of your business. A third party takes responsibility for maintenance and repair. These managed print services take a proactive approach instead of only stopping by when a problem surfaces. A managed service provider can offer services and management solutions for storage, desktop, hosting, mobile devices, scanning, and printing services.
Our Local Office & Technicians Serve
The Entire Metro-Atlanta Area
5017 Bristol Industrial Way
Buford, Georgia, 30518
Toll Free: 800-537-0669
Our goal is to be the complete solutions
partner for our customers.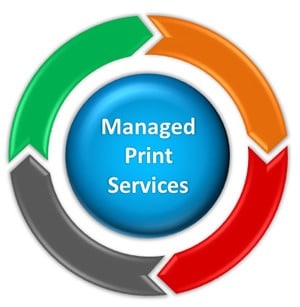 Printing services aren't just for printing your documents. They also handle tasks such as optimizing your equipment, focusing on output, and hiring the staff necessary to maintain it. These companies can:
Take responsibility for all products and pages that your staff prints both in the office and on the go from their mobile devices.
Maintain and repair scanners, copiers, fax machines, printers, and multifunction printers
Replenishing supplies such as ink, toner, and paper when necessary based on active monitoring that calculates when you need them
Did you know that printing costs can equate to almost 15 percent of your total annual budget? Using the managed print services Atlanta has to offer, you can save up to 30 percent on your overall printing costs. We offer our customers these services along with many others.
We can also:
Provide a secure connection for employees to print while they're away from the office working at home or on the go from a mobile phone or tablet device
Help lessen your company's impact on the environment by reducing paper use, which cuts down on your waste and contribution to the greenhouse effect
Help assist with cutting down on the number of devices your business uses and economize with multi-function devices for reduced maintenance time and cost reduction
Monitor how many pages you're printing on a daily, weekly, or monthly basis, and adjust your equipment and supplies as needed
Replenish ink, toner, paper, and other supplies, so your business doesn't suffer downtime due to running out of paper or toner
If you're ready to lighten your workload and give MPS a try, call us today at 800-537-0669. Our managed print services can help make your business more efficient, cut costs, and allow your staff to focus on other important tasks.