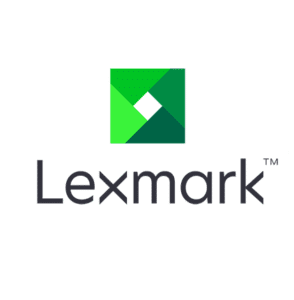 Printer Warranty Service
Lexmark sells many of the most dependable printers in the world. These devices are well-known for the rich variety of high-quality features they provide, while still being very reasonably priced. A lot of IT specialists love them for their tried and tested Lexmark software, which makes it possible for them to tackle their printing jobs with a minimum of effort.
Reach Technologies provides authorized support for Lexmark, which includes warranty repairs on most of Lexmark's printer equipment. Our professionals have all been coached and approved by Lexmark, so they have the ability to make proper use of the many tools at their disposal to get your equipment back in service, and quickly. Our warranty maintenance applies to many Lexmark units, including:
7xx, 8xx, 9xx Color/BW Series Printers and MFPs for Large workgroups producing more than 6,000 pages per month
5xx, 6xx, 7xx Color/BW Series Printers and MFPs  for Medium workgroups producing 3,000 – 6,000 pages per month
3xx, 4xx Color/BW Series Lexmark Printers and MFPs for Small workgroups producing up to 3,000 pages per month
To learn more about the services we provide for Lexmark printers, please call us at 800-537-0669.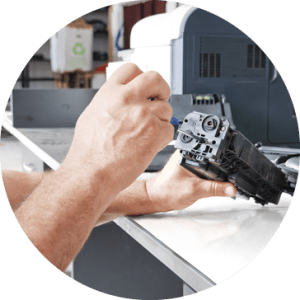 Maintenance Contracts
While Lexmark printers are at the top of their class and reliable, as pieces of electrical equipment they are still vulnerable to the occasional mechanical failure. Reach Technologies is partnered with several local and countrywide organizations that provide printer maintenance services, which enables Lexmark to devote more hours on producing and shipping their state-of-the-art products. This maintenance involves in-house preventative care and fixing non-functional machines, which prevents your personnel from having to use a broken device.
To assist you with budgeting your business's printer maintenance needs, Reach's service contracts include maintenance-only, flat rate, and detailed per-use plans. Contact Reach Technologies and get your zero-cost assessment to establish which plan we offer will best suit your particular organization.
Flat Rate Plans
Detailed Per-Use Plans
Labor and Parts Fees
Reach Technologies maintains Lexmark printers both on-premises as well as through our depot facility. Our service fees are extremely reasonable and will help you to avoid throwing away money on brand-new Lexmark devices. Labor and parts expenses are determined on an as-needed basis.
To explore our Lexmark printer servicing options further, please give us a call at 800-537-0669.